Spending time outdoors is the finest part of summer. Because of how simple it is to maintain and clean, our composite Decking in Melbourne has become popular and preferred. Our decks don't require sanding, sealing, or varnishing—wood should always be cleaned and varnished annually! As a result, you'll spend less on expensive goods, chemicals, labor, and essential time. Instead of working on your deck, spend some time relaxing on it! To keep your composite deck cool and presentable, you must first prepare it for summertime by following a few steps. Follow these suggestions to ensure the composite Decking is ideal for this season.
Spray Deck Cleaner on the Surface and Carefully Rinse With A Water Hose
Spray a cleaning solution made especially for composite Decking on the deck first. Never use solvents like acetone, the composite decking Melbourne price can be low, but it still needs proper care. Using a soft bristle brush, gently scrub each deck board after that. The most straightforward approach to removing the dirt and dust that washes released off the composite decking surface is using a power washer. To avoid damaging your deck, verify with the manufacturer for their suggested settings. Make sure to rinse well. If water is mixed with a cleaning agent and dirt buildup is allowed to dry, a film will stay on the deck surface.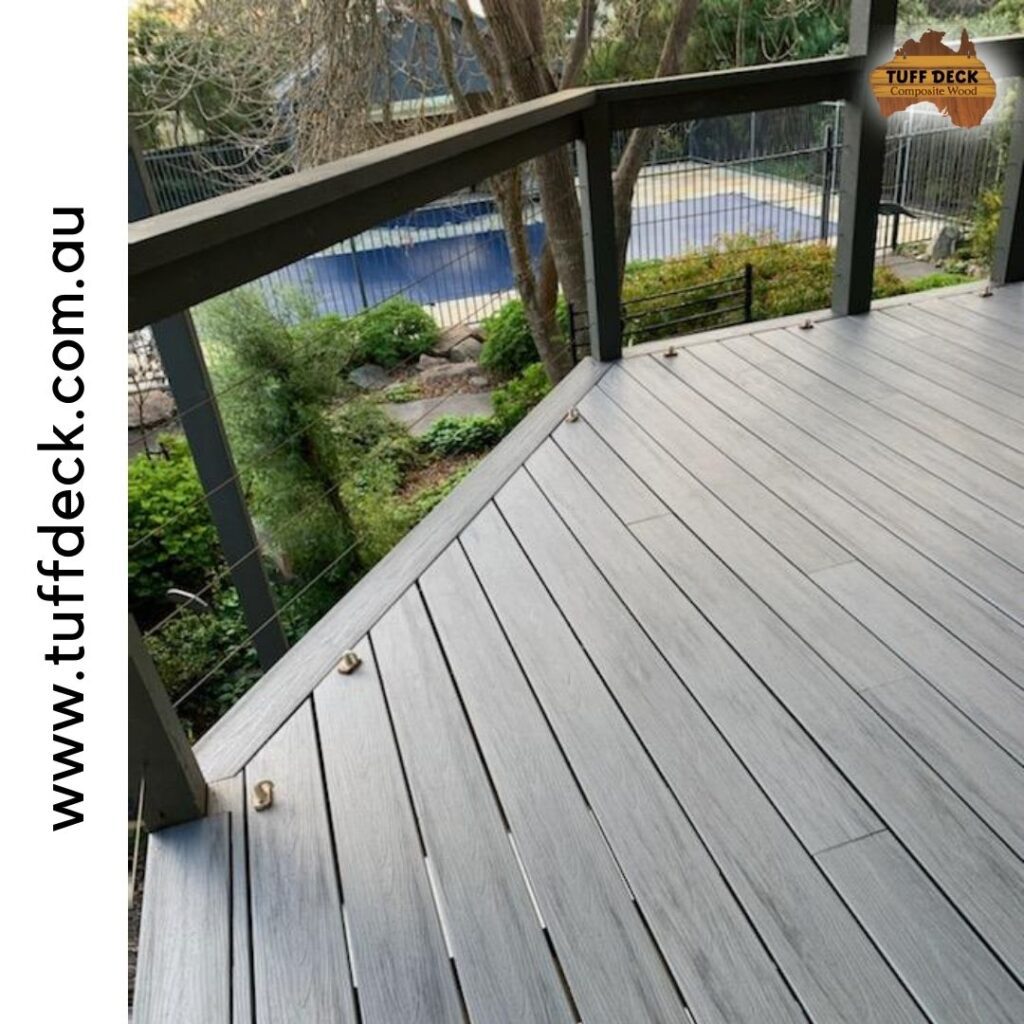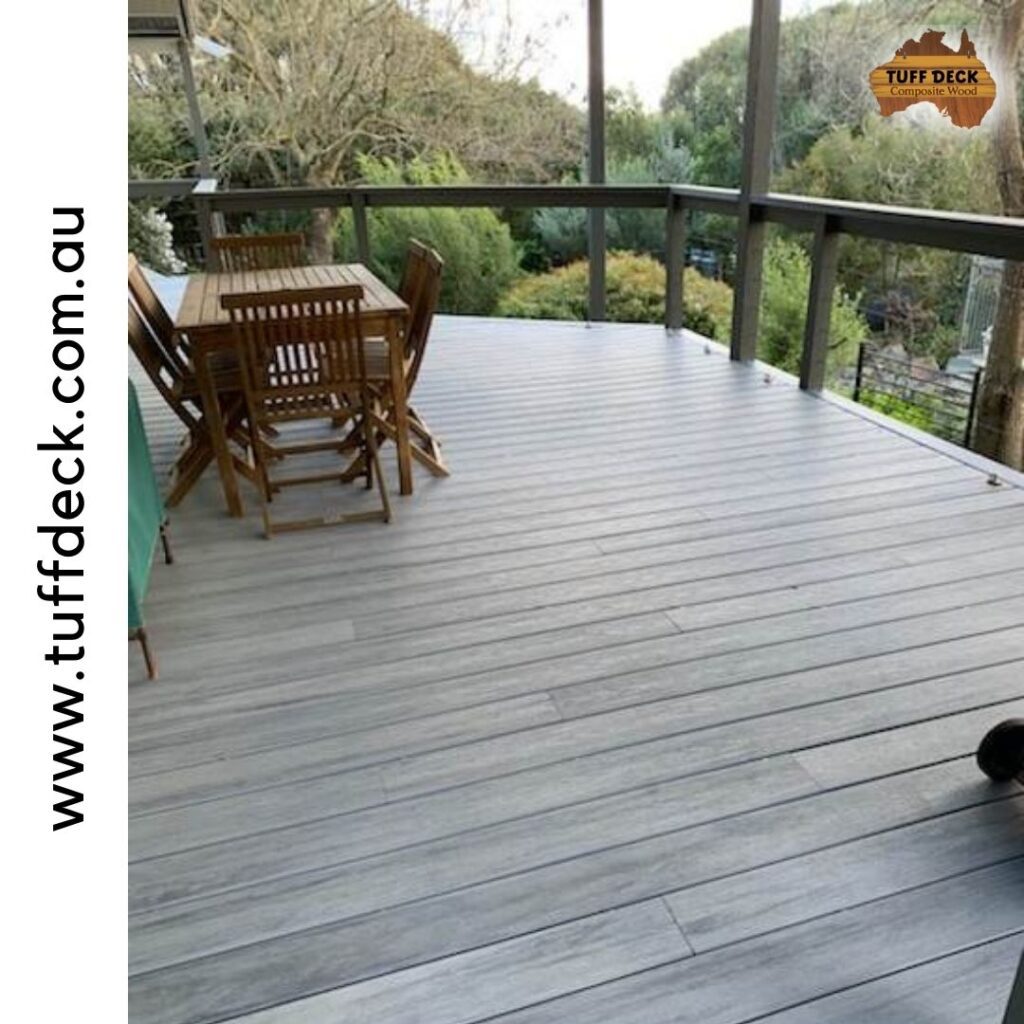 Clean Frequently
This is a simple one. Keep a broom close at hand and clean it once every week. This really couldn't be easier and will do a lot to keep your deck safe. By periodically clearing away the trash, you reduce the number of stones, dirt, and organic waste that can be absorbed into the texture of your Decking, damaging and staining it. You can also take advice from our decking suppliers in Melbourne store. 
Pick a deck cleaner that can handle stains.
Use a blemish cleaner you can find in our composite decking suppliers in Melbourne store instead of standard cleaning to give your deck a beautiful, colourful splash of aesthetic appeal. This kind of cleaning will assist in giving your deck a brand-new appearance without having any adverse long-term repercussions.
Remove Mould
Take immediate action if you notice mould growth on the upper or bottom sides of your eco-decking in Melbourne. Rot can develop from prolonged exposure more quickly than you might imagine. Employ an outdoor cleanser certified by the manufacturer to get rid of the mould and, ideally, any spores that may be floating around.
Clean the Decking and Patio Sets
Cleaning your patio furniture will prevent damage to your deck and maintain the aesthetic appeal of your complete outdoor area because it expands your deck. Use a sprayer with a hose to wash out the dirt, pollen, and filth from the furniture after removing any cushions. Brush out any debris that has gathered between or beneath cushions. Give them a deeper clean with soap or detergent for a longer-lasting impact. Rinse everything again with water since White composite Decking requires more cleaning.
Scratch-Proof Furniture
Your Decking will likely acquire stains and scratches throughout its life, just as it is impossible to maintain it clear of filth and mould. Because it is intended to be stepped on and used to support furniture, it is often reasonably durable. So it seems sensible to keep things looking "just new" for as long as feasible. To prevent scratches on your grey composite Decking, add plastic or rubber pads to your equipment, especially metal tables and chairs. Rubber mats are a practical method to safeguard composite Decking from potted plants and other decorative things.
Conclusion
Ensure your deck receives regular maintenance because a sunny deck is clean! If you routinely adhere to the above instructions, your deck will be solid and beautiful for many years. Visit our website if you need any inquiries or require decking advice. If you're considering removing the grass, consider purchasing new fake grass instead because it will make cleaning the deck easier. Old wooden boards can also be covered with fake grass to appear undamaged.
You can prevent any damage or mould growth to the surface by cleaning your deck for the summer. Follow this advice to keep your deck in excellent condition throughout the summer, regardless of your style. If you want composite Decking that performs better, use a moisture shield.