Composite Decking means recycling fibrous wood and polymers to create durable and eco-friendly decking boards. Unlike regular, solid wood, fibrous wood warps and has tremendous heat and moisture. Significantly, our boards can sustain tremendous physical conditions. We have been dealing with composite decking in Melbourne for a very long time and have been successful enough to satisfy our customers.
Our company offers free quotations in Melbourne for composite decking projects of all sizes and forms. We are decking suppliers in Melbourne who will come to your residence or place of business to conduct a thorough site examination and present samples of premium composite decking brands and deck design concepts.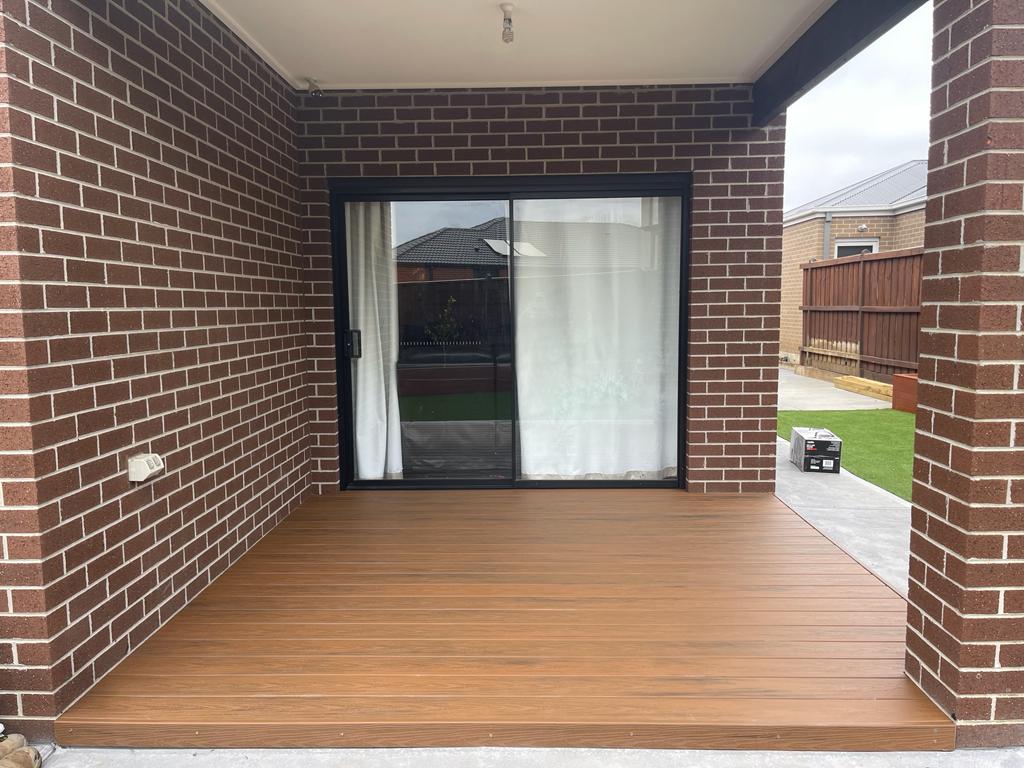 What are the benefits of composite decking?
Firstly, it has low maintenance, both economically and physically. It will just require soap and water to clean it. And that's it! Your deck will be as good as new.
Secondly,it lasts way longer than solid wood decking. Solid wood disintegrates due to water and moisture. However, fibrous wood lasts much longer. Their warranty ranges from 10 to 30 years.
Thirdly, it looks as natural as real wood. Apart from all the other advantages, the most important is that it keeps up the house's look.
Fourthly, and most importantly, it is environmentally friendly, also known as "eco-decking." In contrast, recycled and waste materials comprise most composite decking boards, including sawdust, plastic, and recycled wood. We are eco-decking suppliers in Melbourne, efficiently providing flawless service to customers.
Lastly, it is effortless to install. We are wood engineers, and we love to work with wood. Variations will always exist in natural timber, so working with it can take more time. Composite decking suppliers in Melbourne obtain decks manufactured in a factory, which are subject to quality control and take much less time to install. Consequently, our company can build composite decks for you and make them ready for usage in less time!
Different shades of Composite Decking
The fact that grey is so neutral is one of the key factors contributing to its popularity among various building-related products. Grey is like a chameleon; it can fit in with multiple design aesthetics and even enhance them. Some grey composite decking, like Envision, has a contemporary and sleek appearance that stirs up stronger feelings than other neutral hues. Aside from grey composite decking, white composite decking is another popular decking color right now. It is heat-resistant and gives your personal space an aesthetic look.
Dark browns, frequently found in traditional wood, are stark colors that might become more difficult to blend with other elements over time. Additionally, the aesthetic value of wood will deteriorate with time, requiring time-consuming and expensive maintenance.
Conclusion
The fact that outdoor living areas frequently vary throughout time is another thing to consider. Grey composite decking will frequently blend in regardless of the adjustments made, including adding a pergola or new furnishings. We would provide you with the best decking you could possibly imagine. We're happy to be approved or recommended by composite deck builders in Melbourne, having developed and erected many composite timber decks.